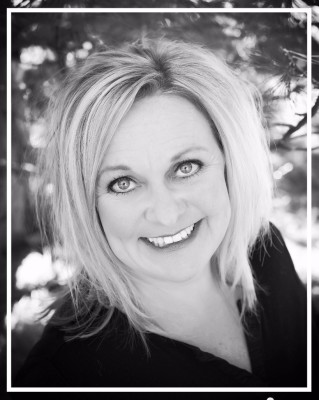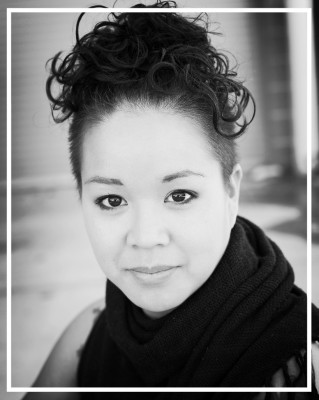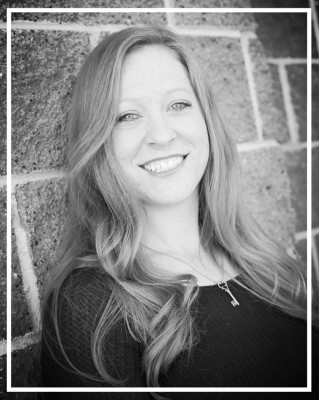 Kelley Wick

Helen Estrella

Angie Pomeroy


Helen was born and raised in the SanFrancisco Bay Area. Much of her youth was spent in the rigors of competitive artistic and rhythmic gymnastics through which she found her love of dance.
 
Helen eventually moved to Los Angeles to dance with some of the industry's top choreographers. She can be seen in print and commercial work for Sola Optical Lenses and 2000 Olympics, as well as danced for various contemporary companies while in LA.
 
In 2002 she found her way back to Sonoma County where she directed local competitive companies until the birth of her own, Estrella Dance Company. After a few yeas of directing her own company, Helen decided to follow one of her life long dreams and opened her studio: The Dance Room.
 
Helen is currently a faculty member of Winterfest & Summerfest The Convention, Talent on Parade Dance Directive Convention, as well as judges for Talent on Parade, the Boulder Jazz Dance Workshop, Theater Arts Preparatory School and instructs training classes for many members of the U.S. Figure Skating team at the World Arena in Colorado Springs.


She is a nationally recognized instructor and choreographer who travels extensively teaching master classes and setting choreography on various dance companies. In 2010 Helen relocated to Colorado to be the company director of Synergy Dance Academy. Helen is known for hercutting edge, contemporary style while focusing on the technical details of dance.
 
Between teaching at conventions, judging, owning her own studio, running competition companies, teaching and choreographing for studios around the nation, and being a parent herself... Helen has every aspect of the dance world under her belt.

Angie was born and raised in Northeastern Colorado.
 
She started dancing at Jami's School of Dance in Sterling at the age of 3. Angie trained in all styles of dance including Ballet, Jazz, Hip Hop and Tap.
 
In high school she traveled with her studio to New York and Los Angeles to take classes from some of the industry's top instructors/choreographers.
 
After graduation, Angie attended The University of Nevada Las Vegas as a dance major; there she studied Ballet, Modern and Jazz for two semesters. She also took class from some of Las Vegas' top choreographers and performers at Backstage Dance Studio.
 
After two years in Las Vegas, Angie retuned to Colorado to teach at Barbra Dixon, Westside Dance and Dance Dynamics where she worked with all levels, ages and all styles of dance.
 
In the spring of 2010 Angie took a position at Synergy Dance Academy as Recreational Dance Director as well as Assistant Company Director where she worked with mini and junior company members choreographing group dances, solos, duets and trios. In addition to her work with the company members, she was the primary tots and combo class teacher.
 
Angie is known for her ability to work with all ages and levels while incorporating her diversity of styles that she has extensive training in.
    


Kelley Wick has danced and coached competitively for over 25 years. 
 
From elementary school to high school, she enthusiastically participated in a number of competitive Poms and spirit teams. 
 
She continued her dance career while pursing her undergraduate education at the University of Utah as a member of the Crimson Line, prior to studying dance at the Peabody Institute at John Hopkins University. 
 
In addition to her experience as a schoolteacher, businesswoman, and dancer, Kelley has coached a number of title-winning soloists, dance teams, and color-guard programs throughout the west. 
 
Kelley's key asset is her energy and enthusiasm that can be felt from miles away. Her passion for the art of dance is evident when you meet her as she demonstrates her genuine love for people of all ages and backgrounds.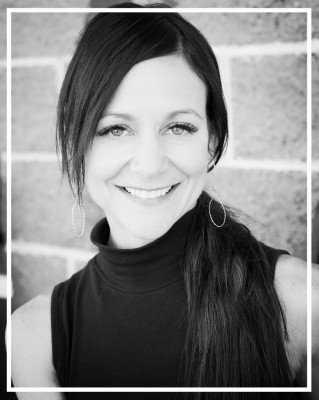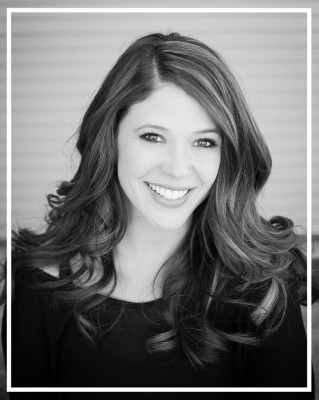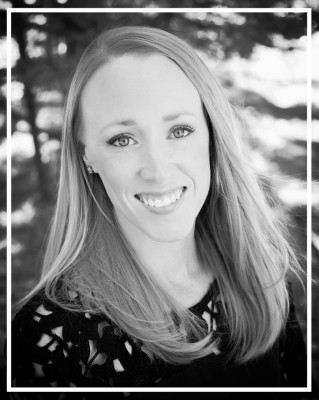 Tiffany Lynch

Lindsay Ulmer

Sam Arndt

Hip Hop | Acro | Poms | Jazz

Originally from Ohio, Tiffany started dancing with Pittsburgh Renaissance Youth Ballet under the direction of Ismet Mouhedin at the age of 15. 
 
She has a strong classical ballet background with directors from The Paris Opera and The Vaganova Academy.  She danced in variations choreographed by Jay Kirk such as Vivaldi and Concerti; she also performed in the Nutcracker, Le Corsaire and Sleeping Beauty variations as Demi- soloist and Soloist. 
 
Tiffany was a scholarship student at Ballet Theatre Ohio, directed by David Holmes and was chosen to study at the Vaganova Ballet Academy in Leningrad. 
 
The ballets she's performed in include;  Nutcracker (Corps de Ballet, Demi-Soloist, Soloist), Coppelia, Giselle (Peasant Pas de Deux), La Bayadere (Soloist), Swan Lake (Soloist), Paquita (Soloist, Demi-Soloist, Corps de Ballet), Petrouchka, Peter and the Wolf (Soloist), Firebird and Les Sylphides. 
 
Tiffany has danced with Ballet Ariel and David Taylor.



Lindsay  began her career as a gymnast at Aerials Gymnastics in Colorado Springs, working her way up to the competitive Level 6 team. Though she enjoyed competitive gymnastics, it didn't take long for Lindsay to discover her love of dance.
 
She soon was invited to dance on the Junior Competition Team with Barbara Ellis Studio of Dance, training in ballet, pointe, jazz, lyrical, tap, and musical theatre.
 
Shortly after, she joined the Rocky Mountain Dance Ensemble under the instruction of Betsy Acree-McClenahan. Lindsay later became a member of the Colorado Youth Ballet Company and Praise Dance Ensemble, dancing at the advanced level with Patricia Hoffman at the Ballet Society of Colorado Springs.
 
Lindsay spent her summers attending various dance workshops and intensives in Colorado and New York, training under the instruction of Anne Adair Wilkins, Lindsay Fischer, Johnny Eliasen, and Mandy-Jayne Richardson, among others.
 
Lindsay has danced in the Nutcracker with the California Ballet and in many other productions including, Paquita, Sheherezade, La Sylphide, and Swan Lake. Along with her love of dance, Lindsay holds a Masters of Education and taught 7 years at the Elementary level in Weld County and Cherry Creek School Districts.
 
She is currently the owner of Little Buckaroos Preschool and enjoys skiing and spending time outdoors with her husband, Jess, and two children, Lily and Noah. Lindsay says she is very excited to join the RPAC teaching staff and pass on her love of dance, along with quality instruction and technique to your young dancer!



After training in the Chicagoland area for 22 years, Sam continued her professional dance career in Los Angeles. 
 
Growing up in multiple studios, her training has been in tap, ballet, jazz, lyrical, modern, hiphop and gymnastics.  
 
In 2010, Sam graduated from the University of Illinois with a major in Spanish, a minor in Global Studies and a Business Certificate Specializing in the European Union.  In her 4 years at U of I, Sam was a member of the Illini Dance Team and Dance2xs, traveling to UDA Nationals to compete nationally each year.  
 
While in California, she assisted on the DanceMakers Inc. convention, traveled to Guatemala to assist the Unlimited Dance Academy, starred in a music video for the Country Giant Band as well as a scene in the film, Prom Ride.  Sam had the opportunity to perform at the Dance Excellence international convention, Keith Clifton's Friends in Dance showcase, LA Unbound, DanceSpot and MixMatch. You may also spot her acting on a few seasons of Fox's hit show Glee!  
 
Before relocating to Denver, Sam spent last year dancing as a cast member on the Statendam; a Holland America Line cruise ship. She traveled to Alaska, Canada, Hawaii and the French Polynesia.  
 
Sam is excited to share her love of dance!  Her personal mantra is to be positive and always welcome new opportunities.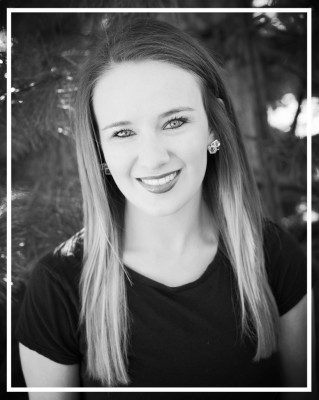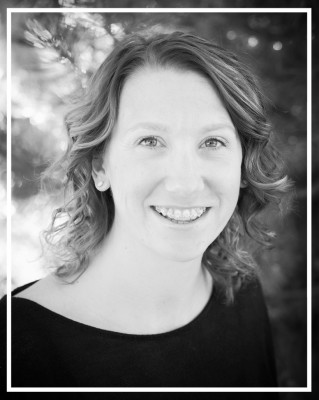 Katie Zezula

Lindsey Vestal


Katie Zezula started dancing sixteen years ago in Colorado Springs, CO. She was a part of Synergy Dance Academy's Elite Company for nine years.
 
Katie started teaching tap and jazz in 2009.
 
After graduating High School in 2012, she joined The Damsels Dance Company in Denver, CO as Rehearsal Director and tap choreographer under Director, Katrina Lairsmith.
 
Katie frequently performs at The Mezzanine in Colorado Springs, CO and teaches at the Colorado Springs Conservatory when she is in town.
 
In 2011, Katie was accepted into Tap Kids Summer Intensive and performed solo in the annual Showcase. 
 
In 2008, she tap danced on board Carnival Cruise Lines for John Tesh's concert series.
 
Katie is currently pursuing her MBA with an emphasis in Hospitality at Johnson & Wales University in Denver, CO. 


Summer is originally from Honolulu, Hawaii but grew up overseas, living and traveling extensively through Asia and Europe.  As a child, she took jazz and hula classes, before focusing on competitive gymnastics.  Her favorite event was the balance beam.  She competed through high school, and represented the state of Maryland at the 1999 High School Senior National Championships. 
After high school, Summer attended Colgate University, where she did a year of collegiate cheerleading before deciding to focus on coaching gymnastics.  She began coaching when she was 15 years old at the Bethesda-Chevy Chase YMCA, working with the recreational level and younger team gymnasts.  In college she spent 3 years coaching at Valley Gymnastics, working with their preschool and recreational level gymnasts. After moving to Colorado in 2003 to pursue her graduate degree, she began working at the Boulder Flyers, first working in the preschool and recreational programs before moving up to coach the pre-team and Level 4,5,6, and 7 gymnasts until 2011.
Summer currently lives in Centennial, CO with her husband, Keith, and her three daughters, Ivy, Leah and Paige.  When she is not working, she enjoys reading, being outside with her family, and cooking new recipes.